OH MY GOODNESS. Something just happened here at my office that is just too spectacular not to write about immediately. So – we have a new temp coming on next week to work in another department (more on that later). The true awesomeness of this situation is the individual's name. It is a name that just screams all sorts of thoughts to me, but the primary is Professional Wrestler!
Everybody, our new temp is – eh hemm – Nic Justiss (name slightly changed to protect the innocent)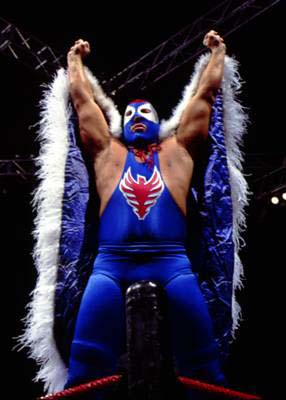 Is that not too perfect?! I'm spinning now just thinking about it. Oh the possibilities – what should I expect on his first day (please let there be knee high, shiny, lace up boots involved)
I know – maybe it's not nice to call attention to this guy's totally awesome name, but such a glorious moniker should not go unmentioned. Would it help if I said what he'll be doing? He is a Paralegal! Nic Justiss the Paralegal. I hear that he is excellent at his job, but I'm sure that he would be just as awesome as a professional minor league not acting tri-county area wrestler!
As a side note – this post about the above naming bad-assery could have also been written for a super hero (maybe I should go buy a cape for Monday)